In this article, we will show you how easily you can add an audio file to your website.
Table of contents
General information
Audio files are a great way to give the user a quick way to listen to your content or have audio while visiting your website.
Please bear in mind, that nowadays automatic music is no trend anymore. Even browsers try to actively prevent the start of audio upon visiting the website.
How to add an audio file to your website
Before you can add an audio file, you need to add an audio element to your website. We highly recommend adding a Container element first which allows you to make adjustments to e.g. the width and height of the container (and thus the audio).
To add a container click on the Elements category in the left sidebar and drag and drop the Container element into the website.
Now, go back to the Elements category and drag and drop the audio element into the container.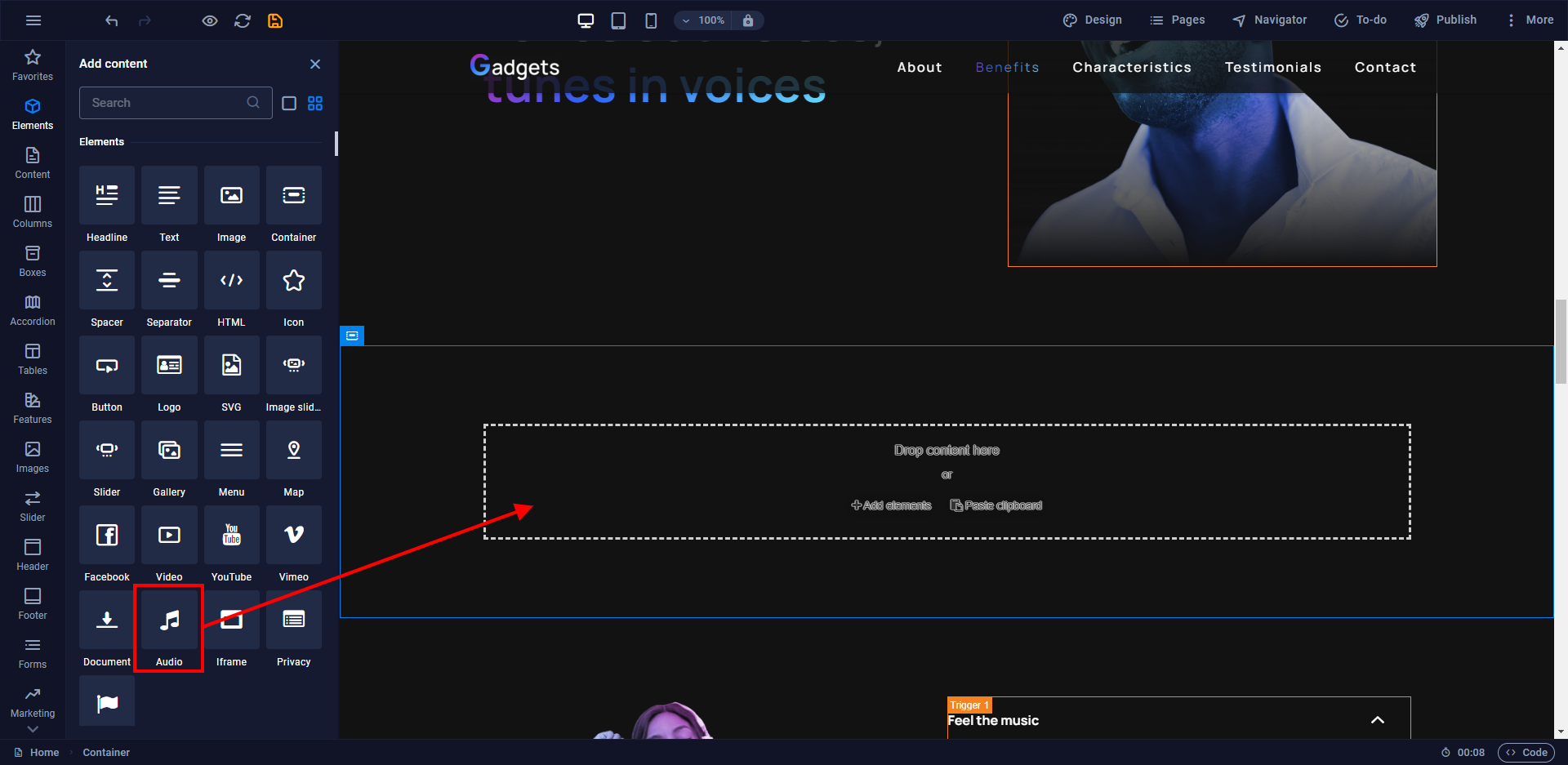 On the left side, you will see the audio settings panel where you can find an upload field to either upload a file directly or you can click on select files from Files or our free stock photos & videos in the upload field to select a previously uploaded file from Files. Please note that the Editor is currently supporting the following file types: MP3, Ogg, and WAV.
If you want the audio file to be replayed over and over again, you can activate the loop audio setting by enabling the checkbox under Behavior in the left settings panel.
Please note that the default design of the audio player depends on the browser that is being used.
If you want to adjust the design yourself you will need to use custom code.