You can access the backup manager by clicking on the hamburger menu in the top left corner and selecting Backups. This will open a panel with all automatically and manually saved backups of this website.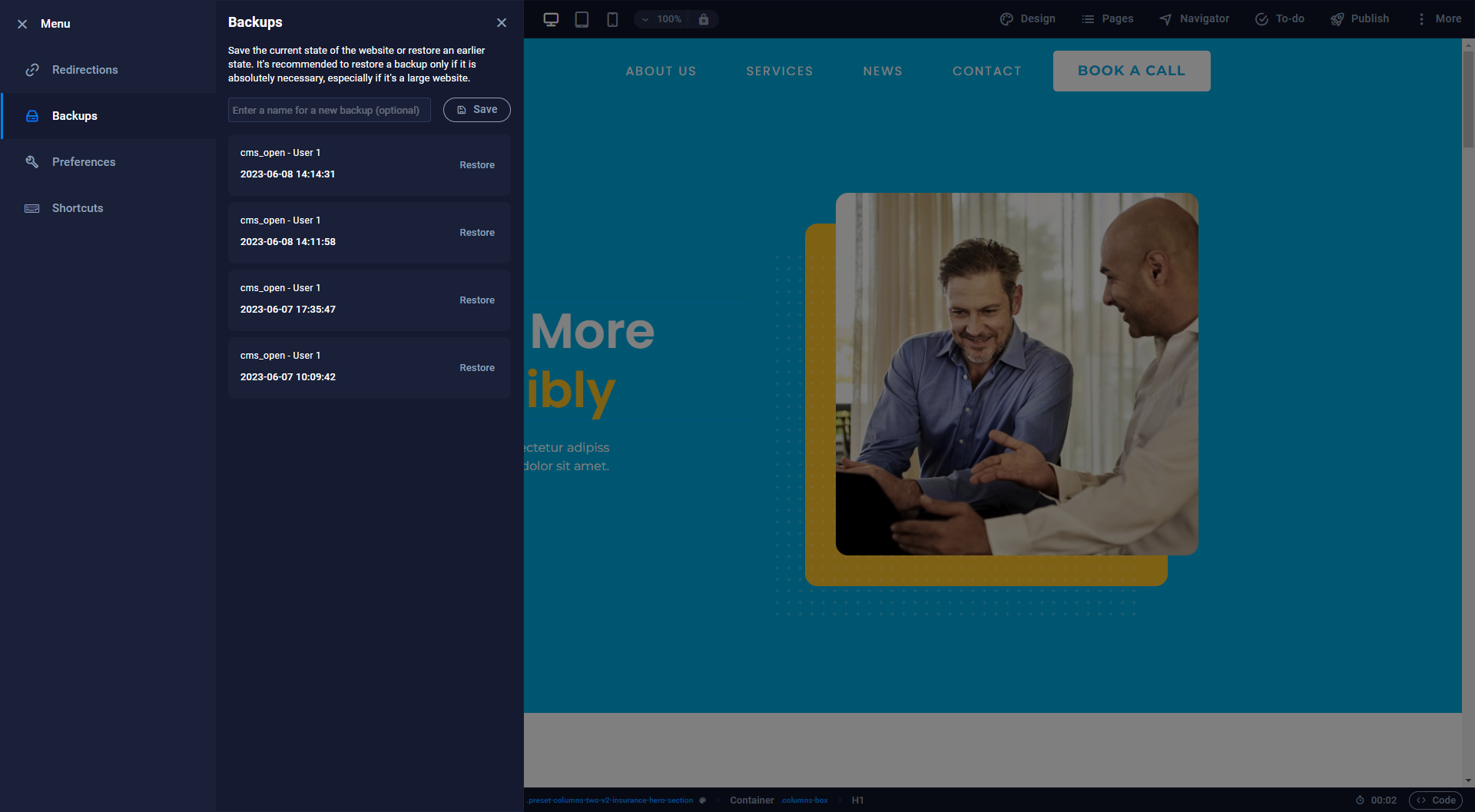 When you are working on a website an automatic backup is created every 5-10 min depending on the activity in the website builder. E.g. if you are working on a website for three hours the Backup Manager will automatically make 36 backups in that time.
If you would like to save a certain version you can also manually create and name specific backups.

At the end of the day, a deletion process is automatically triggered. For the following list, the last backup of each time interval will be stored, all other backups will be deleted:
For the last 24 hours one backup per hour
For the last 7 days one backup per day
For the last 52 weeks one backup per week
Once the maximum storage of 400 backups is reached, the oldest ones will be deleted. Manually created backups are not deleted based on the time intervals, but only if the maximum number of 400 backups is exceeded, and then it will delete the oldest version first.
Please keep in mind that automatic backups for a website are only triggered when you work on that specific website.