In this article, we explain what a favicon is, why you should have one for your website, and how you can upload your own.
Table of contents
---
Basic knowledge
Favicon is short for "favorite icon", and it's the little icon or logo next to the title of a website in your browser tabs, bookmarks, and favorites. Its purpose is to help people find their saved favorite pages faster. After all, a picture is worth a thousand words.
Previously, the favicon could also be found next to URLs in your browser, but now that encryption has become more widespread, a padlock icon is usually displayed there instead.

Favicons are always square and can have pixel dimensions of 16x16, 32x32, or 64x64.
There are many favicon generators available on the web, and you can use these to create a favicon from your logo with just a few clicks.
---
How to add a favicon
To add the favicon for your website, click on More > Website Settings. There you will find the option Favicon. You can either upload an image from your device or select your favicon from Files.
If you would like to remove your favicon, you can do so by clicking the trash icon in that section.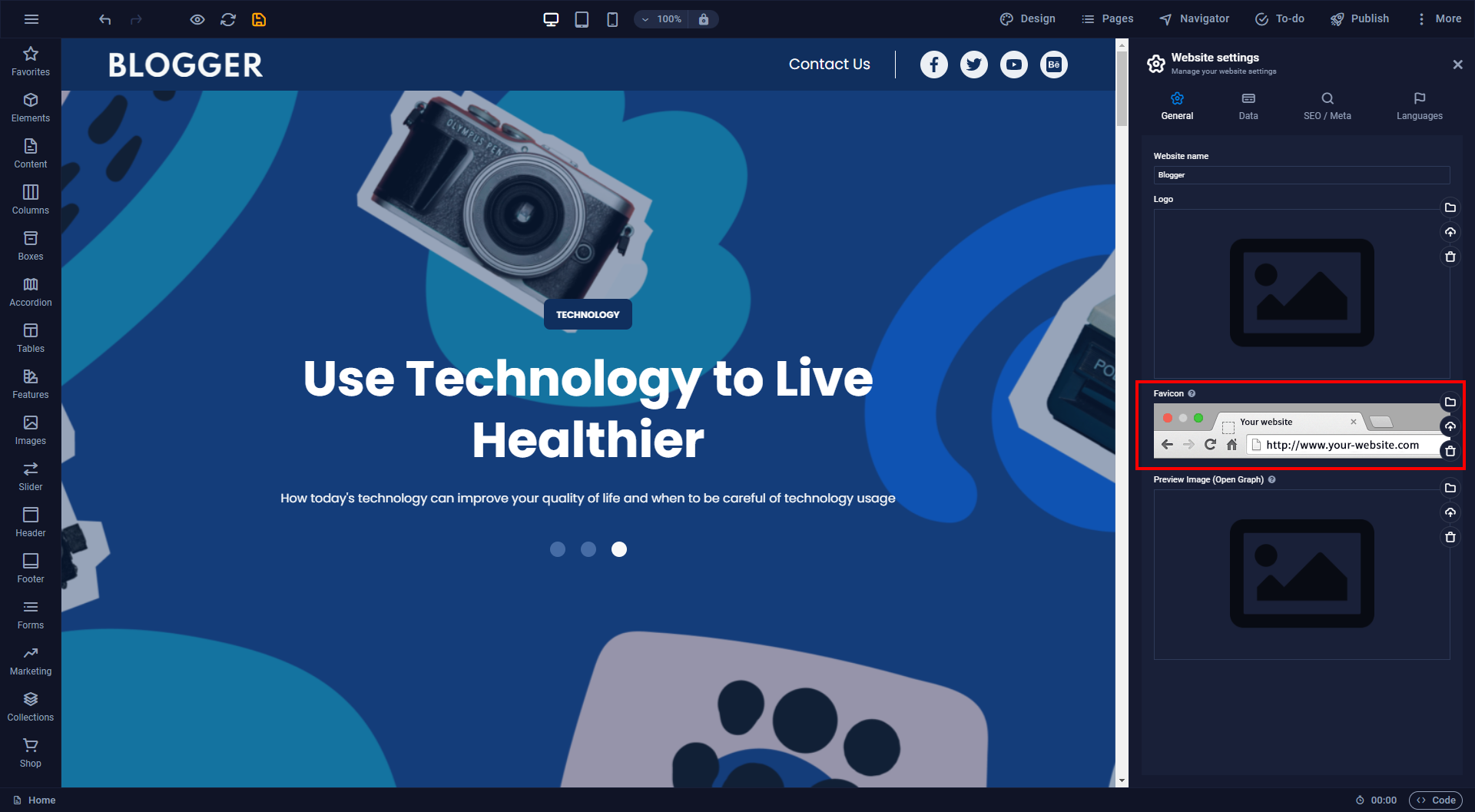 If you reload or re-visit your website, it could take some time or a cache clearing to show the icon.