You want to enhance the look of your website with professional images and videos?
Thanks to the native integration of Pexels into the Editor, you can easily implement free stock photos and videos on the website without the hassle of downloading and uploading them again.
You can find the integration under More > Files > Stock photos - or you can access it coming from, e.g. an image element. You can browse through Pexels' extensive library of high-quality, royalty-free, and copyright-free photos and videos to find the perfect match for your website and even look for specific topics by entering a search term.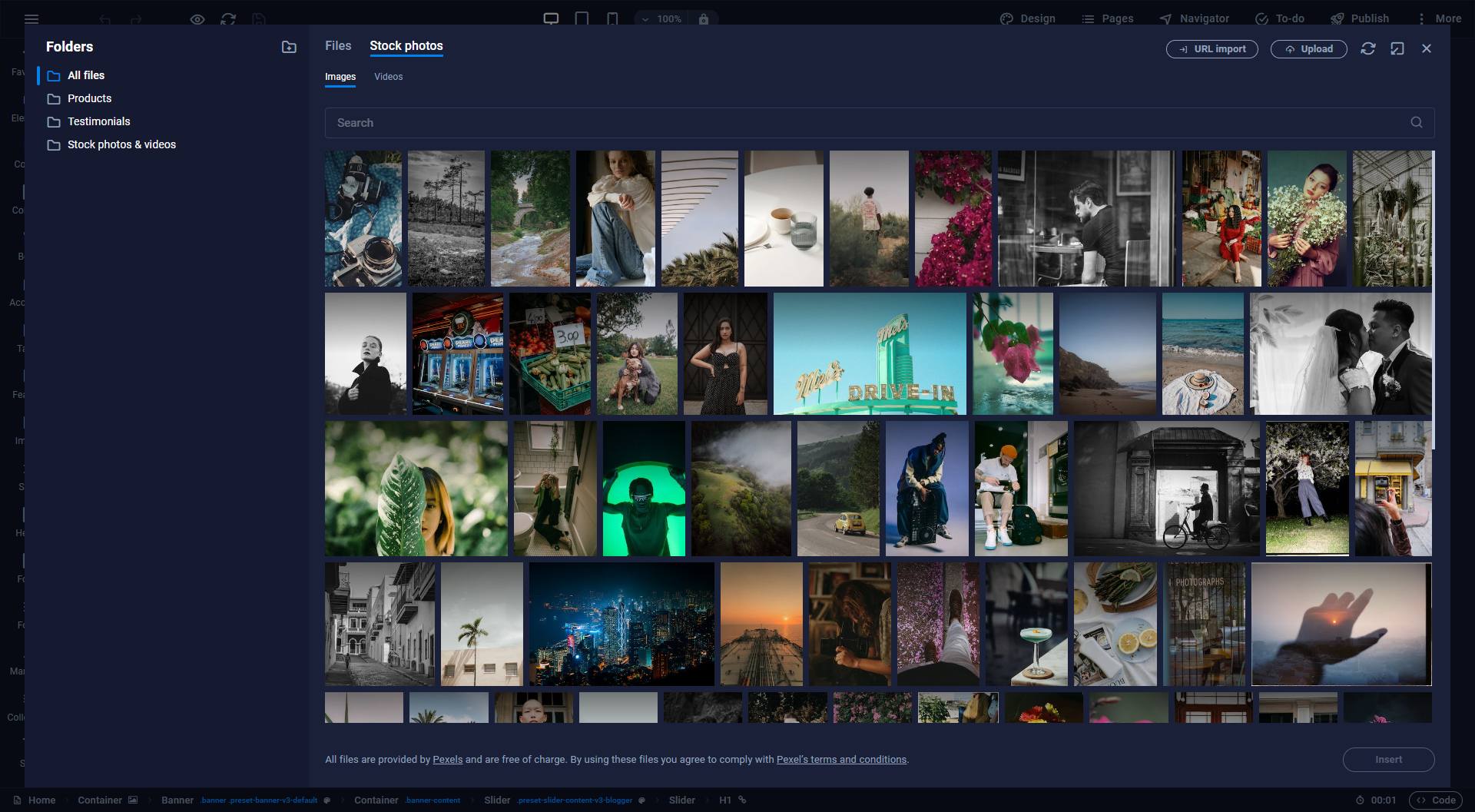 All files that you download from Pexels into the Editor will be added to a folder called Stock photos & videos: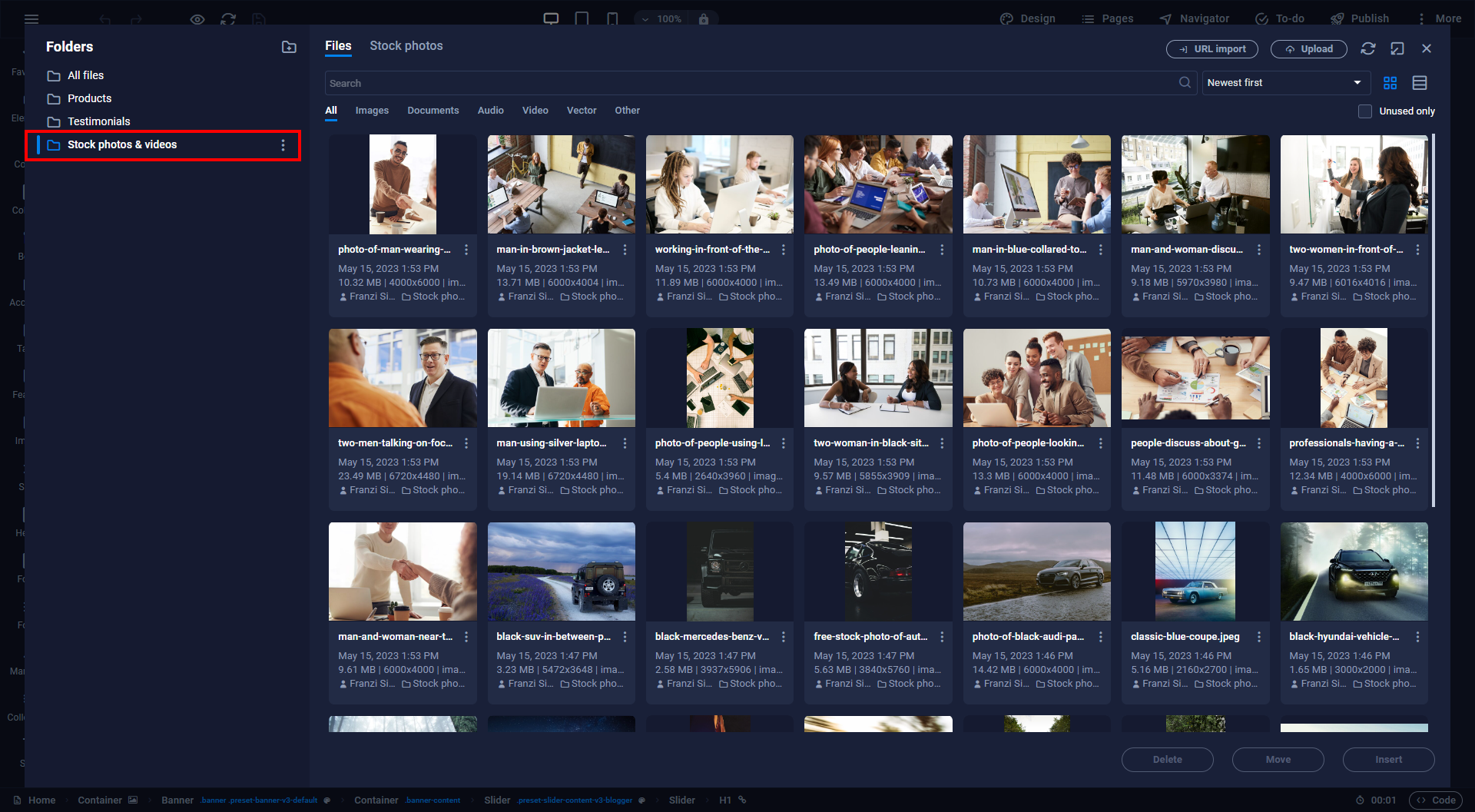 Please note that by using the Pexels integration you confirm that you have read and accepted Pexels' terms and conditions.